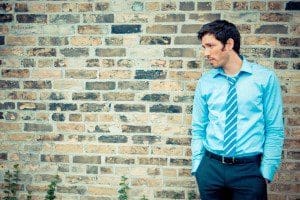 Get ready to go inside the world of HGTV's Property Brother Drew Scott with tips on selling your home, working with his brother Jonathan, and his take on 'structural paint.' We'll also be learning about the Scott brothers' new show set to air in September 2012.
Ray Rosewall, president of DaVinci Roofscapes, takes us topside for a look at their hot new cool roof, Bellaforte Shake, that makes any house dressed to sell for a lifetime. Back on solid ground, all the world's a stage when it comes to selling a house quickly and for the best price. Theresa talks tips from dialed in design to detailing your decorating.
Mark and Theresa also talk about Sesame Street's Elmo who wants to the first monster to carry the Olympic torch, a seating pod called HUSH, recent grad Kara who made her grad gown from homework, Breezy Living's garage screen door in a door, and Bevolo lamps that made Mark stop in his tracks. Psst…Don't forget to check out the FreeStuff that ups for grabs.
Click here to listen to this episode on Thursday, June 21st at noon.