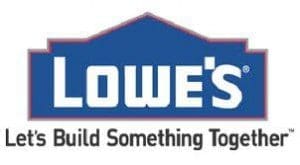 Mark and Theresa are supercharging inside Lowe's home improvement at the International Builders' Show.
If you're curious about how to get your energy use in better shape, this show was solar-generated just for you. We'll also be getting rescued from unhappy renovations with the help from DIY Network's Kayleen McCabe.
The Stud Finder winner is sharing her advice to help you get started on a project without post-demo frustration, and talking about what she's loving from inside the International Builders Show.
Kayleen took a break to talk w/ Mark & Theresa between filming segments for a special edition of DIY Network's Cool Tools with the enormously entertaining Chris Grundy.
And Mark & Theresa are learning about new retractable solar shading products from Phantom Screens and Westinghouse Solar panels that are available through Lowe's home improvement stores.
So strap on your tools and get ready to tap into your own clean energy. And let's build something together.
Check the MyFixitUpLife show schedule to find out who is checking in with MyFixitUpLife's Mark and Theresa this week. If you have a question about your home improvement projects, send us an email.