Make this easy heart art for Valentine's Day that will brighten your home all year long.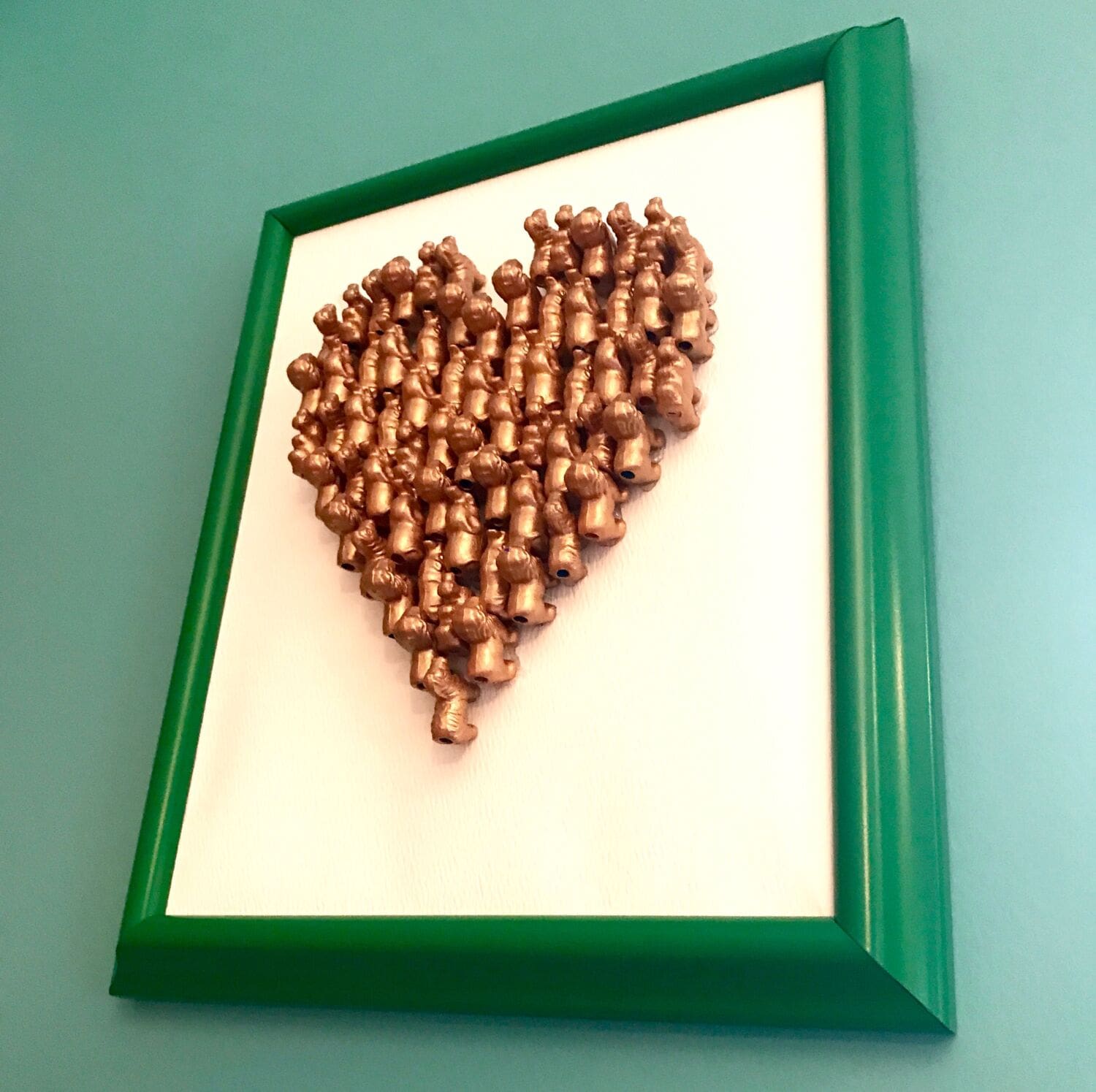 I was charmed by the bag of little plastic animals I spied at my local Michael's, and immediately thought they would look stunning in metallic.
At first I was thinking about making jewelry, since the little animals are actually beads. Then the idea of combining them into a shape so that the animals disappear into the shape at a distance came to mind. With Valentine's Day coming up, and with love being an essential inspiration in family life, I chose a heart.
This is a super easy and inexpensive craft project that takes just an afternoon, but will last for many years on your home's wall.
Here are the supplies I used for this heart art project:
Glue sticks and glue gun (I used Gorilla Glue)
Paintbrush
Metallic paint (I used Martha Stewart Crafts paint in copper)
Bag of Darice Plastic Zoo Animal Beads
Picture frame
Spray paint for picture frame (I used Krylon's New Leaf)
Sheet of heavy weight paper for the backing of the art (I used watercolor paper)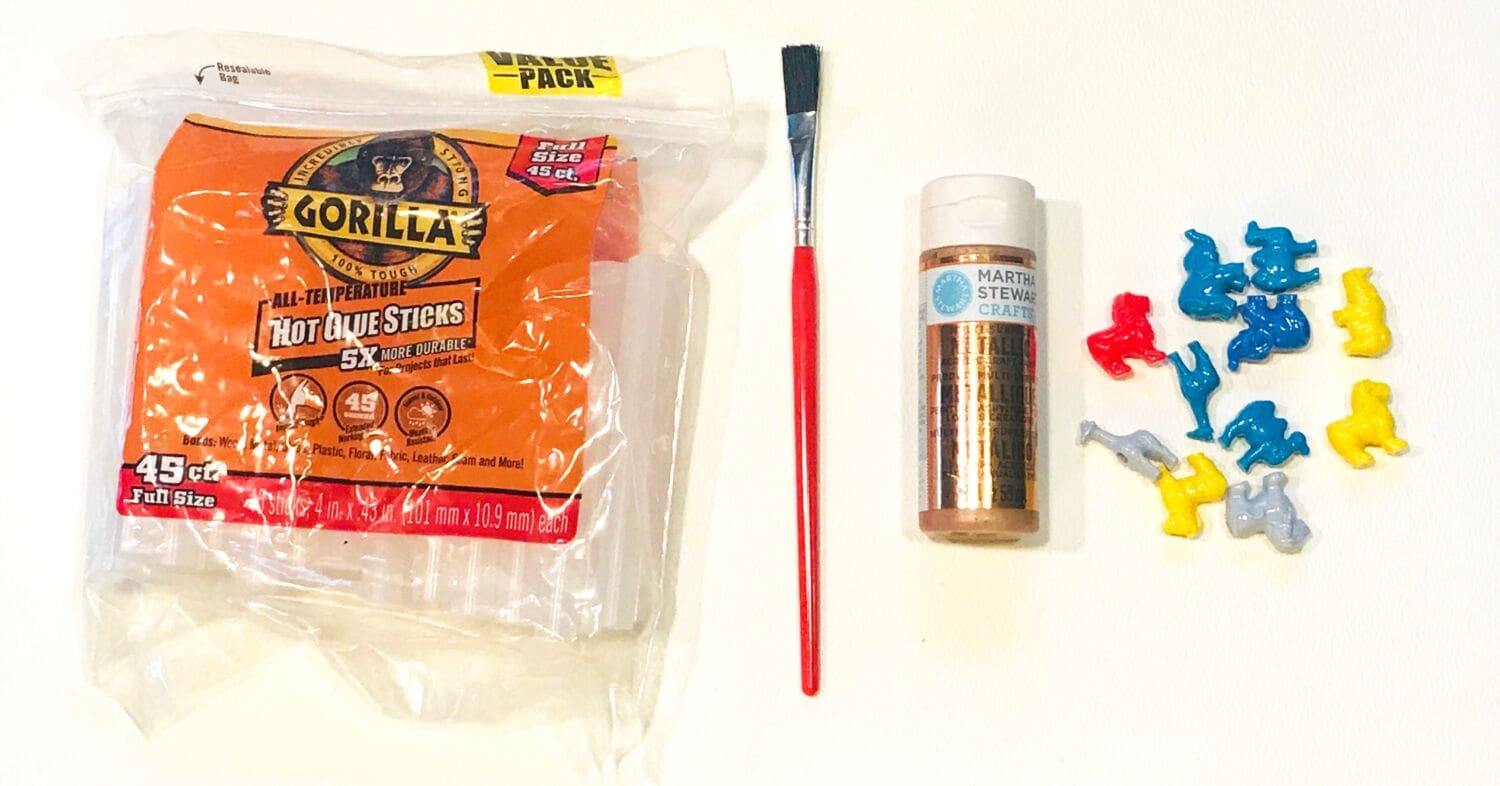 The first step to this project is painting the animals. It was a fun, and one of those joyous meditative moments during the day.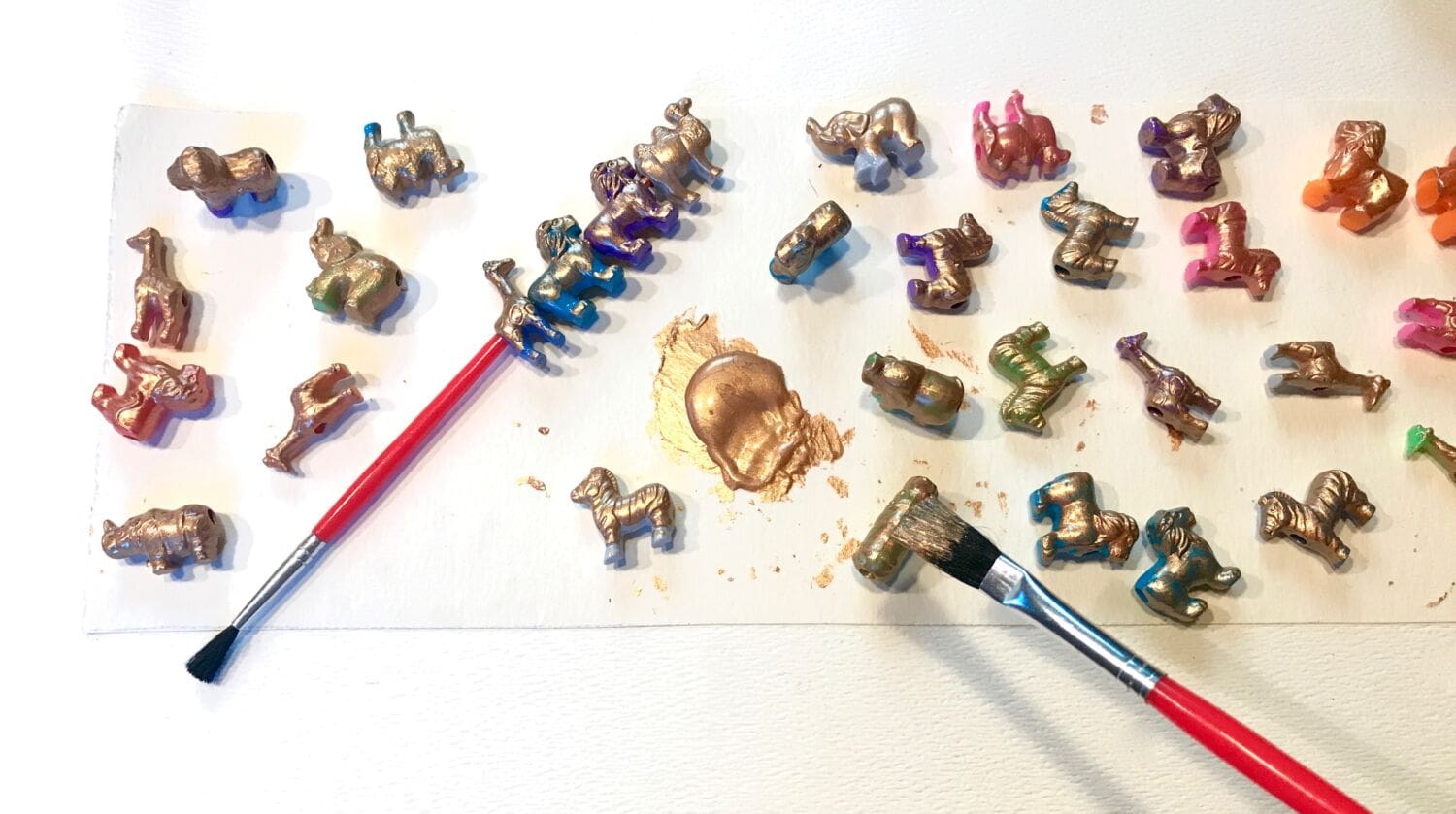 After two coats of metallic paint, each animal receive a spot of glue on its toes.
I cut out a heart shape to use as a guide to gluing the animals to the watercolor paper that I chose as the background to the heart art. And I took a photo after each animal was glued in place to make this fun little video of animals taking the shape of a heart.
The copper animals in the green frame are a delight on the wall in our home. Happy Valentine's Day to you and your loved ones!