A babysitter brought clay to share with Jack, and it gave me a DIY project: recover an ottoman.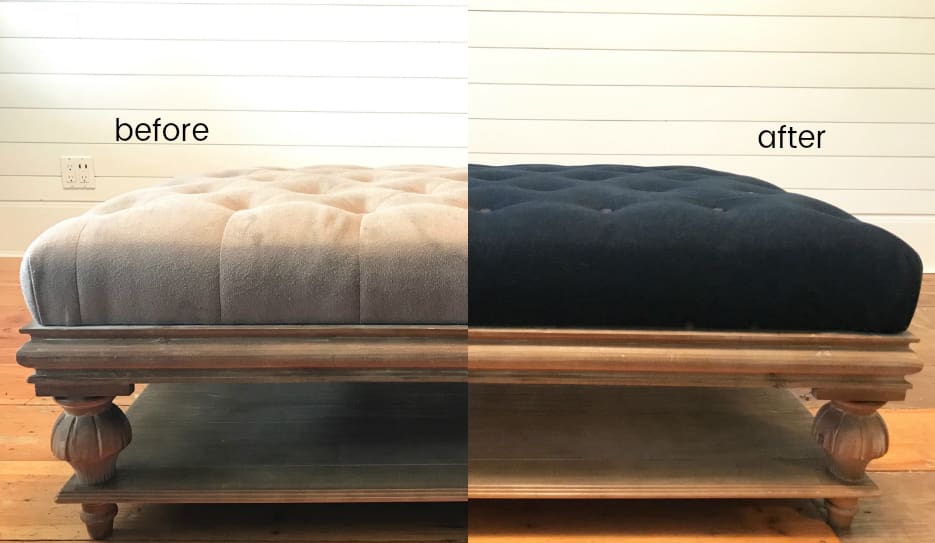 I've noticed that I have strong attraction to tufted furniture. (And it the tufted furniture has nail-head trim in a classic fabric and turned legs, well, that's all I need to know.)
After a search, I found this ottoman with a storage shelf. It has the wood features that Mark is into, and the turned legs and tufting that I'm into. So when shortly after buying it, I came home to find the babysitter and Jack playing with clay on the ottoman, my heart sank.
I didn't let on how furniturely-devastated I was on the inside when I saw the evidence of the clay fun all over the ottoman.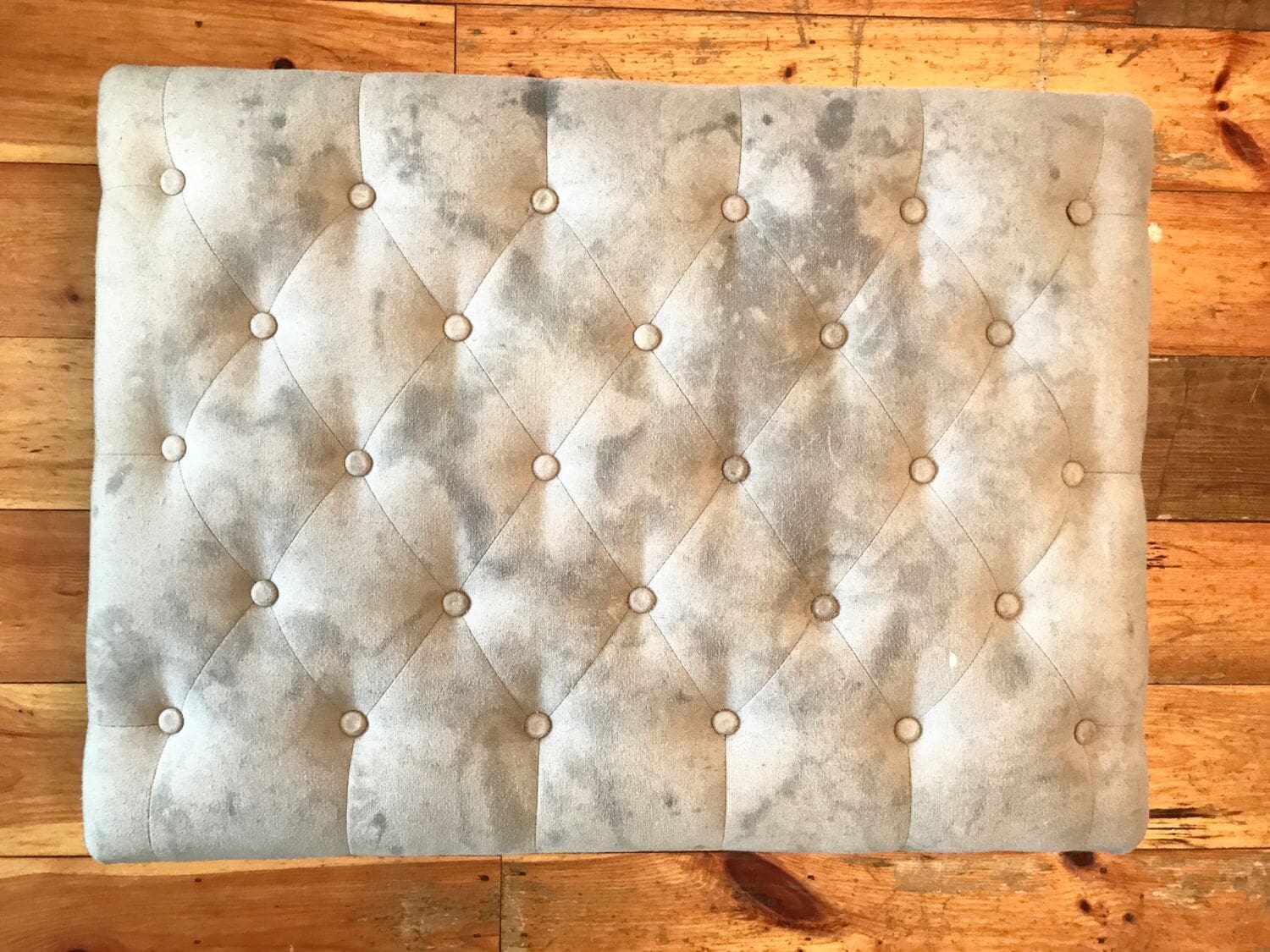 It's been on my list for several years to recover the ottoman, and it makes me a little sad everyday to see the trays that cover the worst of the stains.
Recovering an ottoman is a fairly easy DIY project. It takes a long afternoon, if you have all of the supplies on hand and uninterrupted time from other responsibilities.
Supplies needed to recover an ottoman, like this one, include:
Fabric. Buy enough fabric to cover the ottoman on top and around the sides in one piece. You'll need an additional square foot of fabric for the buttons. Plus it might be nice to buy an extra 1/2 yard to make a few matching pillows for the sofa or chairs in the room, or adjoining room to pull the color through your home. Also, I used muslin for the interior backing.
Tools. Scissors, fabric button kit, multi-tool, pliers, upholstery (long) needle, twine, upholstery stapler, screwdriver.
The DIY project is fairly straightforward. Take the fabric top off of the bottom ottoman frame, remove the buttons, and then recover and reattach the buttons and the top to the frame.
Here's how I updated our ottoman in denim fabric.