I saw an old wood chair at my local Habitat for Humanity ReStore and I thought DIY planter!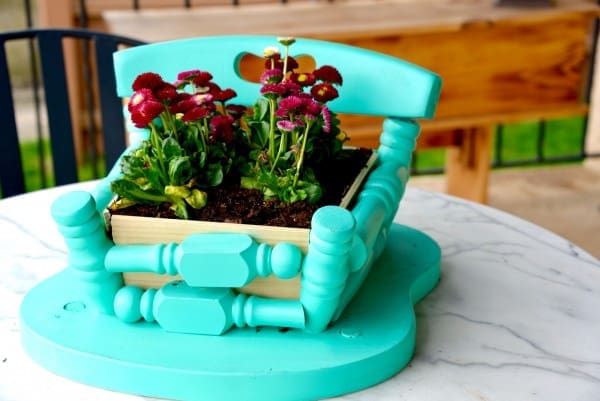 I love an excuse to plant flowers.
So when I saw a charming old wood chair, I thought of how I could transform it into a planter.
I dismantled the chair using one of my favorite DIY tools, Rockwell BladeRunner. Then, I sanded, primed and painted the pieces a beautiful color from Krylon.
Once dry, I glued and screwed the planter together with Gorilla Glue  and Spax screws.
I added soil and seeds from Burpee and now I get to enjoy this pretty site every day!
Click here to read more about this DIY planter by Theresa on Habitat.org.