Learning how to use tools can be fun and empowering.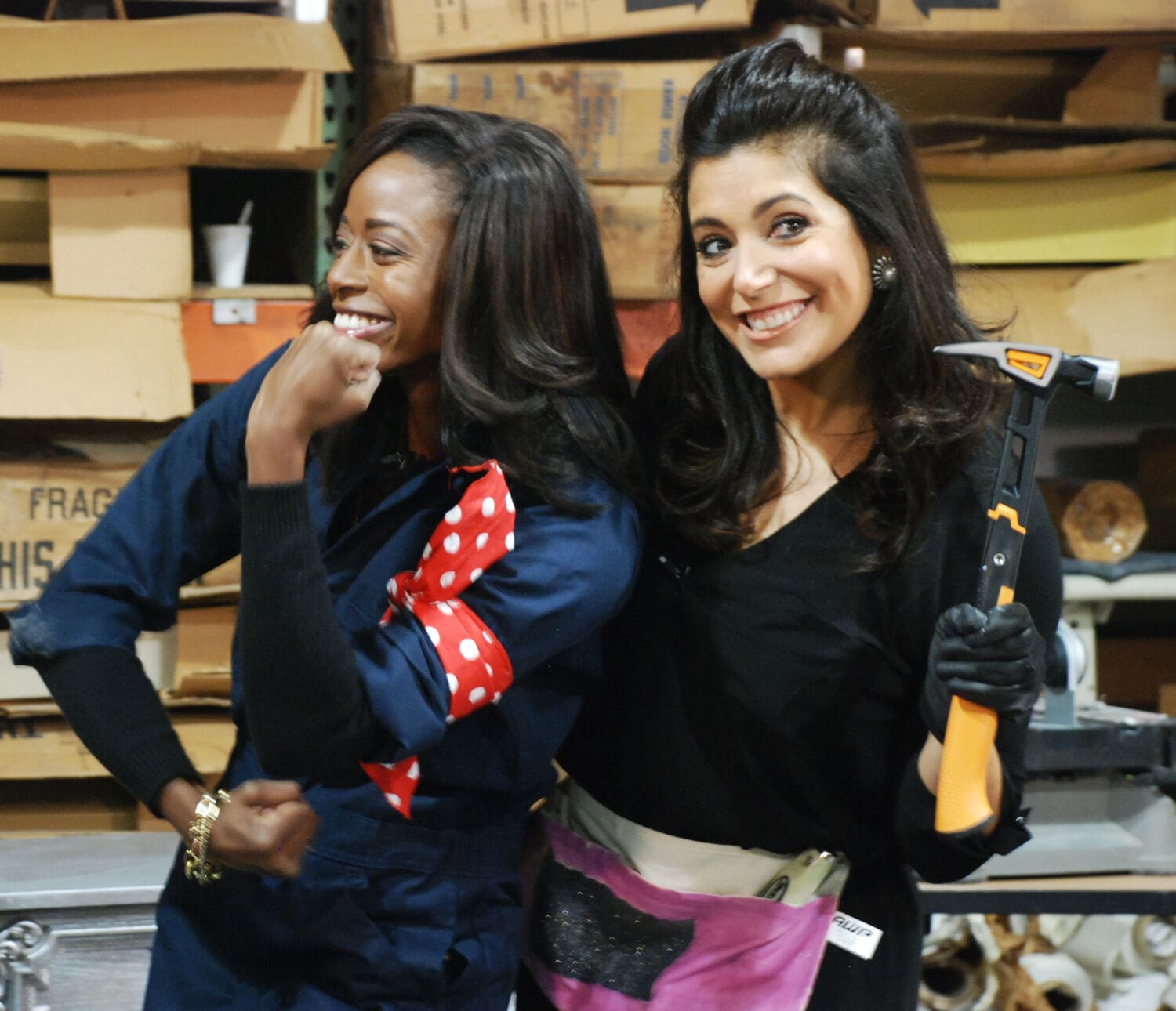 Have you ever wanted to try to make a project, but weren't sure about how to get started? You aren't alone. We've all been there.
The hosts of FYI Philly –Erin O'Hearn, Karen Rodgers, Melissa Magee, and Alicia Vitarelli–learned how to use a miter saw, BladeRunner, oscillating tool, impact driver, and more in less than an hour. Plus we made wall art and refreshed an old wood dresser into a metallic beauty.
And none of them knew how to use the tools before we got started.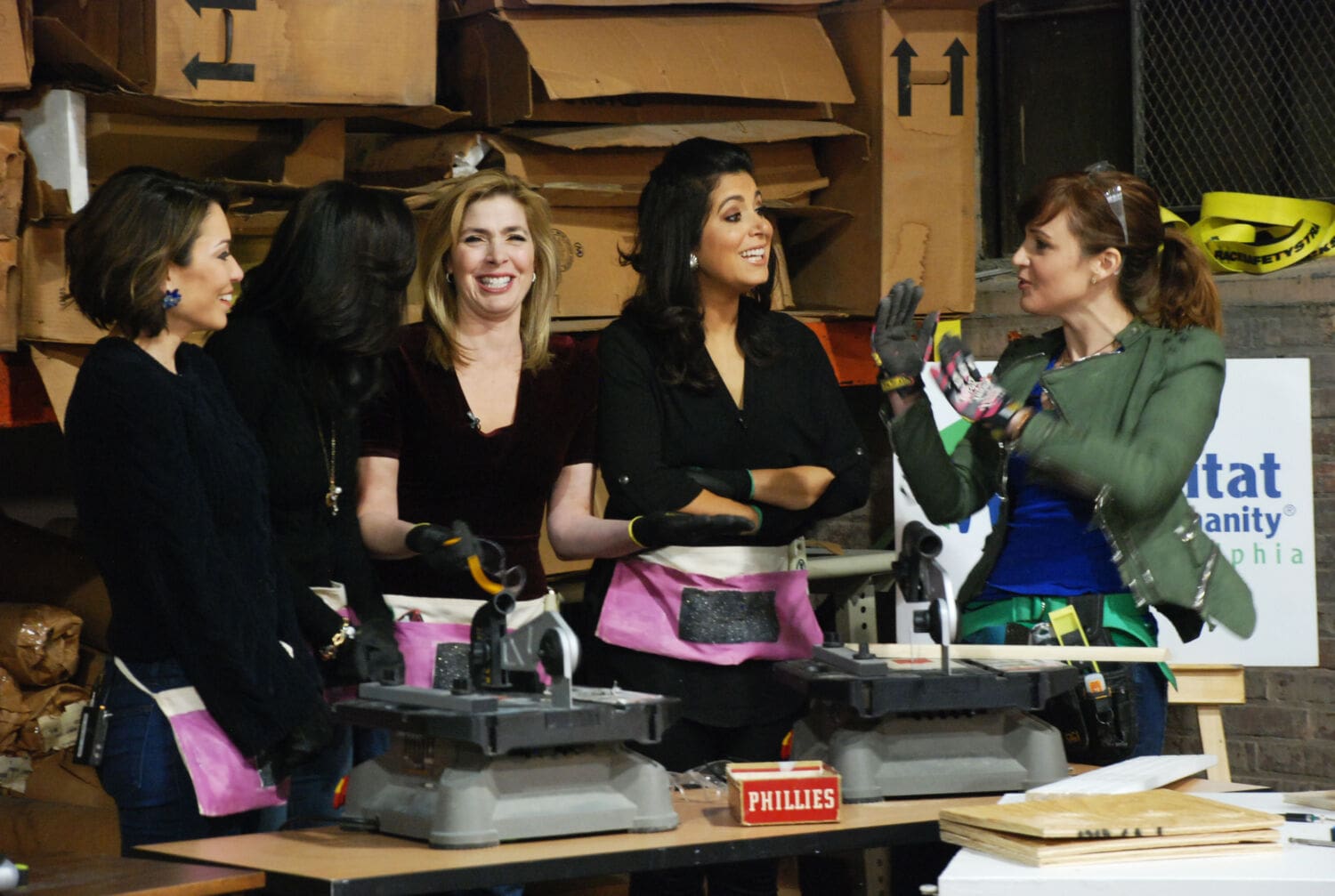 That's why I've been sharing DIY and tool skills at Habitat for Humanity ReStore and Home & Garden shows. It's important to me that the hesitation of using a tool not get in anyone's way of making something that could bring joy to your life.
I've used giant jobsite tools, shop tools, and handy tools for all kinds of projects. From my schooling in engineering and architecture, to working on jobsites for private clients and big-scale Extreme Makeover: Home Edition makeovers and Food Network's 'Save My Bakery' series, to writing a few books and many magazine articles. It's fun to have a challenge, a dream, and a vision…. and then be able to make it happen.
For workshops, I always choose affordable and easy-to-manage tools. The tools I shared with the team at FYI Philly are my favorite go-to tools for most projects. They also are easy to carry, set-up, and store away.
If you are a Habitat for Humanity ReStore shopper, you know the tremendous deals on on-trend items, vintage pieces, and the selection of cabinets, doors, and other home improvement staples that can be a giant line-item on any budget. I like shopping ReStore for the unique items and inspiration. For a new DIYer, it's a great location to find something to 'try out' an idea, instead of trying it on your grandma's armoire. Plus the money you spend goes to helping someone have a home of their own.
Join me at one of the upcoming workshops in the Philly area. 
Philly Home + Garden Show
Make It-Take It workshop. We're making succulent birdhouses in less than an hour. Free with admission to the show. No power tools required for this one.
Saturday, February 18 @ 11am
Greater Philadelphia Expo Center at Oaks
100 Station Avenue
Oaks, PA 19456
https://www.facebook.com/homeandgardenevents
https://www.instagram.com/phillyhomeshows/
Habitat for Humanity ReStore
ReStore workshop. We're making wall art mosaics from tile and wood.
Saturday, February 25th @ 1pm
2318 Washington Avenue
Philadelphia, PA 19146
http://www.habitatphiladelphia.org/updates/make-ittake-it-workshop-theresa-clement
https://www.facebook.com/habitatphiladelphia/