My friend Jeanine suggested we make wall planters with succulents, I was inspired.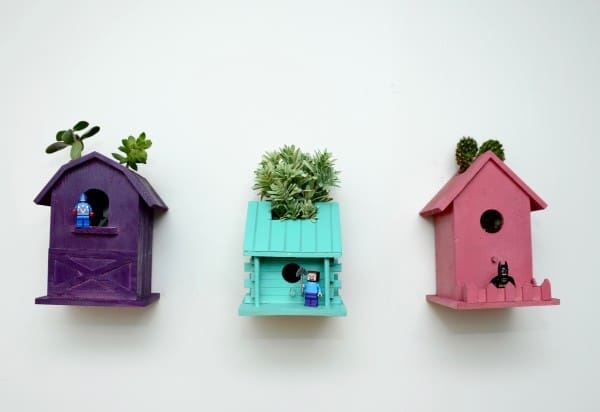 I'm thinking spring, ever since Jonas dropped a pile of snow around us. So when my friend Jeanine from AphroChic suggested that we make wall planters with succulents, I was inspired to 'make it mine.' If you are curious about Jeanine's project, head over to this post 'Let's make garden wall art.'
There are a few reasons why I love using succulents in my home. It's almost impossible to kill a succulent, they are inexpensive, are available in a variety of colors and shapes, and they will thrive in a range of indoor conditions. But, I'm kind of smitten by their nickname: 'fat plant.'
Why are succulents called 'fat plants'? Because they contain water and then swell up. As a woman, I can totally relate to this phenomenon, and it definitely charms me.
So here's my friend Jeanine's project, but with my own twist.
Supplies you'll need:
birdhouses, either pre-made or a kit
spray paint (or paint and paint brushes)
soil
oscillating tool
screws (or nails)
impact driver (or hammer)
Gorilla tape
pebbles or small stones
Steps:
Cut hole into the top of the birdhouse.
Paint and decorate the birdhouse.
Line the inside of the birdhouse with Gorilla tape.
Attach the birdhouse to the wall.
Layer pebbles in the bottom of the birdhouse.
Pour in soil.
Insert succulent into the top.
Add soil, as needed.
Enjoy!