Want an awesome wood shiplap wall in your house? I'll show you the how-to.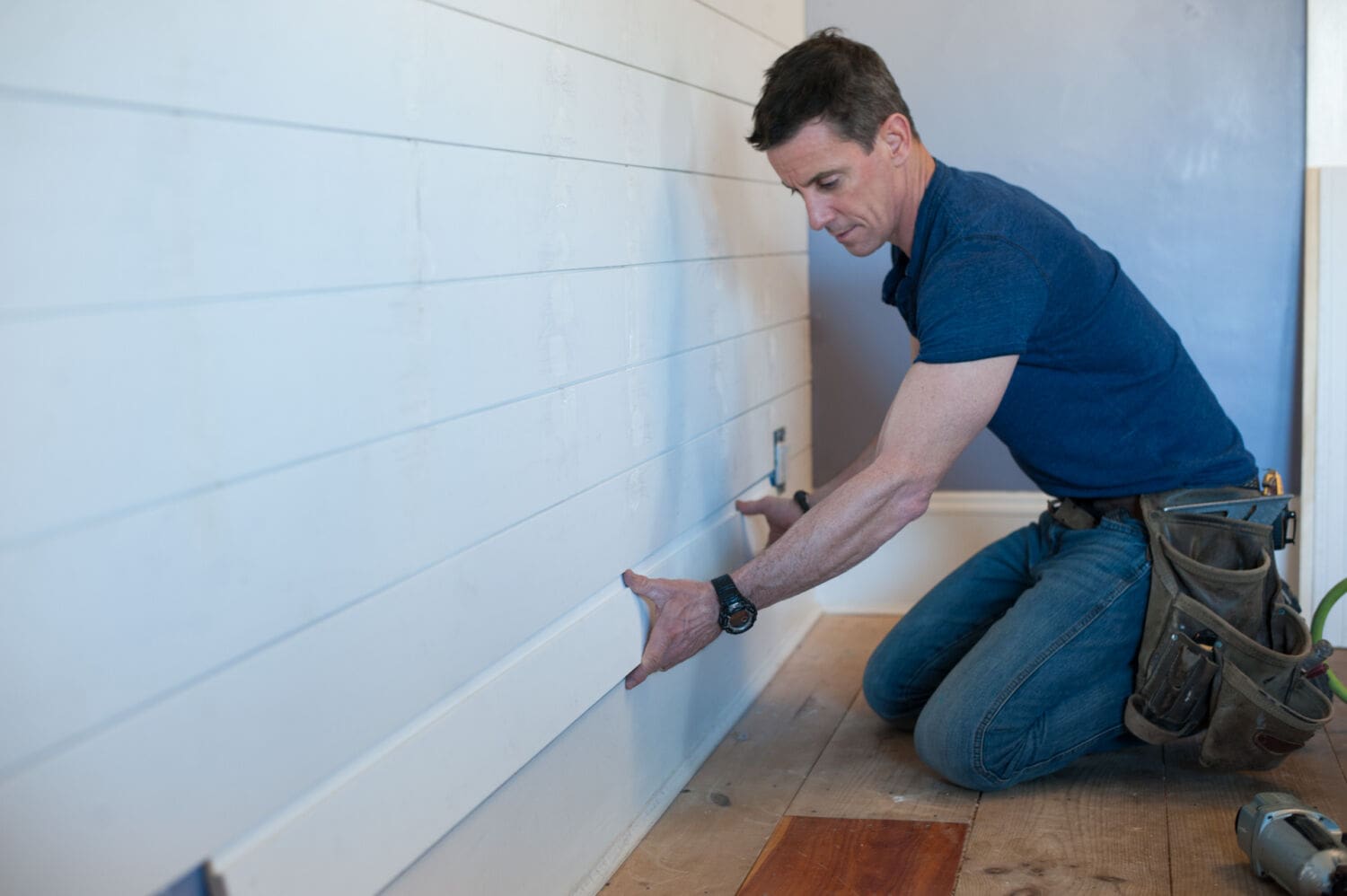 While we cannot deny the influence HGTV's Chip and Joanna Gaines have had on using shiplap, it has been around for a long, long time. And we love that it's being used in all kinds of home improvement projects.
We used it for a feature wall. And, we get into some details that might be in your house, but that get glossed over on TV. For example, I get into how to integrate wood shiplap with base molding—which all our houses have. Same with crown.
A few other things to think about, especially if you have an old house: While installing a feature wall like this level is the ideal, it might not work in an old house that has settled. That means even or parallel is better than level.
And how do you decide where the last piece goes? Top or bottom.
Shiplap is awesome, all wood and versatile enough for any room. The shiplap we used in this video is available at The Home Depot. Check out the video for the step-by-step how-to.
If you enjoyed our video, subscribe to our YouTube channel!
Talk with us on Twitter @MyFixitUpLife
Find us on Facebook @MyFixitUpLife
Follow us on Instagram: @MyFixitUpLife