Consumer Reports, Mike DiLauro talks windows, lawn mowers and grills with MyFixitUpLife's Mark and Theresa.
Mark: It's bright, sunny daylight here, not that we'd know because we're inside –
Theresa: Yes!
Mark: – the Las Vegas Convention Center, where it's perpetual daylight.
Theresa: It is perpetual daylight.  I want to give a shout out to James Young, who helped do the electrical work here.
Mark: James Young at DIY network.
Theresa: I always think of him when we come here, because he is an electrician and he actually worked on this building before he joined the DIY network family of hosts.
Mark: I'm going to throw it out there right now to anybody who's listening in the crowd.  I will give you three dollars and twelve million dollars worth of Hyde tools if you can find a clock in this place.
Theresa: Yeah, you're right!
Mark: There's no clocks!
Theresa: There are no clocks.  I guess it's Vegas, so we never know.
Mark: It doesn't matter.
Theresa: We're joined by a first time guest here.
Mark: Yes, we are.
Theresa: I'm so psyched to meet you and talk to you.
Michael DiLauro: Thank you.
Mark: And one whose job it is to measure things, speaking of clocks.
Theresa: Yes.
Mark: Consumer Reports, Michael DiLauro.  I hope I got it right.
Michael DiLauro: You got it right, thank you.
Mark: Awesome.
Michael DiLauro: And we don't test clocks.
Theresa: That's good.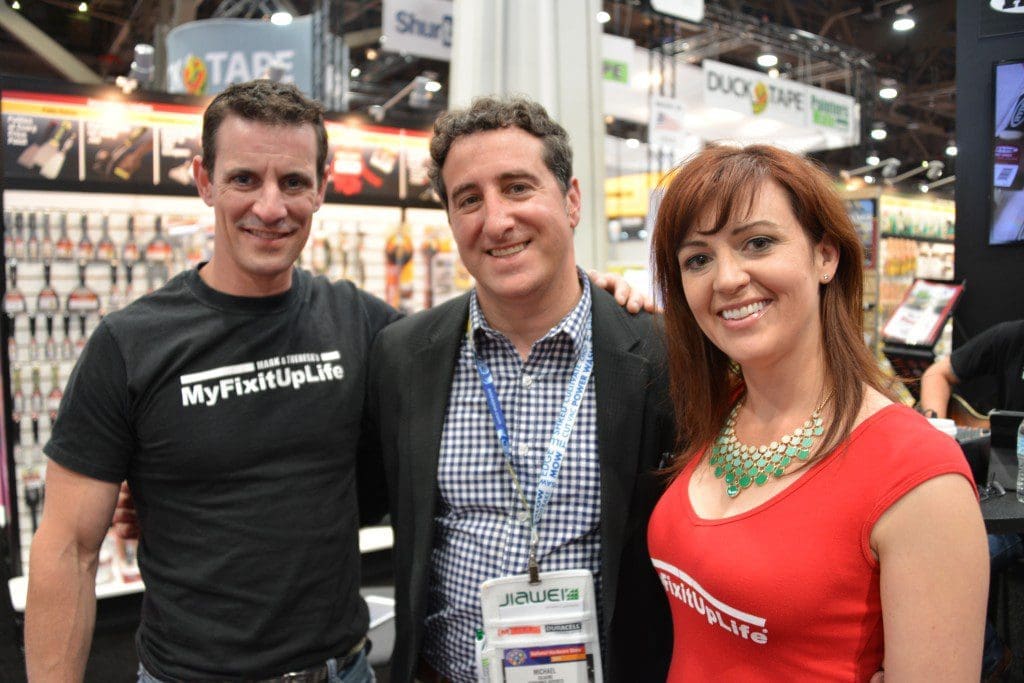 Mark: But you do measure the performance of all kinds of stuff.
Michael DiLauro: Yes, definitely.
Theresa: You've been doing it for how many years, at Consumer Reports?
Michael DiLauro: I've been at Consumer Reports for seventeen years.
Theresa: That is absolutely awesome.
Michael DiLauro: Yes.
Theresa: How often these days do you find someone whose been at the same job for –
Michael DiLauro: seventeen years.  Not very often at all.  But I guess we all like testing new things, so I guess it keeps us around.
Mark: Do you, in seventeen years, you must have come across a category a couple of times by now.
Michael DiLauro: Oh yeah.  Like right now, we're testing windows.  We do that every five or six years.  We're looking at double hung in casement windows.  For homeowners, that's a big project that's ten thousand dollars and up potentially, so they want advice on what to buy; what are the best windows and just to help guide them along the process.
Theresa: So how do you test windows?  What's the process you go through?
Michael DiLauro: The main thing that we test for is air infiltration.  So we set them up in a frame and we test for air infiltration.  That's the key thing, the key differentiator between windows, how tightly sealed they are.  They already come with ratings, those national ratings that they have on them.
Mark: AAMA, something like that.
Michael DiLauro: Yeah.
Mark: With light emissivity and all that different stuff through the glass.
Michael DiLauro: Yeah, so we don't have to do all that.  We came up with a test that really works.
Theresa: Of all the things that you have been involved with testing for seventeen years, what is your favorite thing?  You're so excited, I get to look at?
Michael DiLauro: Lawnmowers are great because we get to go down to Florida in February, when it's freezing cold in New York and sit out in the sun and cut grass.  That's always fun and there's always something new there.
Mark: I would enjoy that.
Michael DiLauro: Yeah.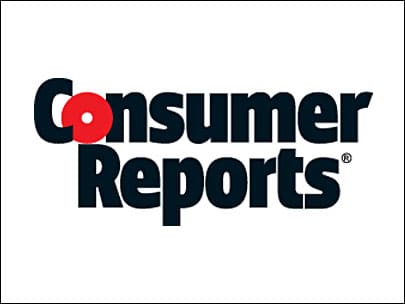 Theresa: So for lawnmowers, is it zero turn radius?
Michael DiLauro: Yep, zero turn.
Theresa: That's a big thing that's been going on for the last year or so?
Michael DiLauro: It's the highest growth area.  It's like twenty percent growth a year.
Mark: Holy smokes!
Theresa: Wow!  I had no idea!
Michael DiLauro: category, but it's growing really fast.
Mark: Those are not inexpensive machines.
Theresa: No.
Michael DiLauro: It's great for American manufacturers though, because it's a higher price point.  It keeps the business going, versus trying to sell a thousand dollar tractor and squeeze out margins on that.
Mark: Sure, sure.  Has that article published?
Michael DiLauro: It's publishing right now.  It's in the May issue of Consumer Reports.
Mark: Can we tell the millions of people who are listening to us, which one is the best?
Michael DiLauro: The top rated tractor this year is the John Deere X300.  In the zero turn area, it's the Troy-Bilt.  That's at Lowe's actually, the Troy-Bilt Mustang is at Lowe's.
Theresa: Have you tested that one?
Mark: Of the two lawn tractors that we've had –
Theresa: Oh my goodness, those are the two that we've had at our house to test!
Mark: We just did a video with the X300.
Michael DiLauro: Isn't that great?
Mark: And we had the Mustang.
Theresa: Wow!
Michael DiLauro: They're great tractors.
Mark: I'm that good!
Theresa: You're that good?  Those are the ones that you picked out, out of the other.
Michael DiLauro: What am I doing then, if you could just pick the two?
Mark: I don't know.
Michael DiLauro: All the research and analysis, the charts I make, try to pick the models.
Theresa: My husband's just like, "That one looks good.  I can sense that one's the best."
Mark: I realize Consumer Reports is a journalism icon, but you can just tear all that stuff up.
Michael DiLauro: And fine, twenty lawn tractors a year alone, expensive
Theresa: Unbelievable.
Mark: That is a coincidence, there's no doubt about it.
Theresa: Here at the National Hardware show, you're walking around, are you looking for things in particular?
Michael DiLauro: The one thing that really has stood out so far to me is all the grill accessories.  I think because consumers are getting better grills these days; higher quality grills, maybe they're lasting longer and they're investing more in accessories and using it, versus in the past, they'd probably buy a cheaper grill.  It'd fall apart in a year or two and then they'd have to spend their money on buying a new grill.
Mark: So they'd use the spatula, etc. from their kitchen.
Michael DiLauro: It's the accessories like … the one that seems super popular this year is pizza making accessories.  Everybody's got some sort of stone, some sort of add-on, so consumers can make pizza on their grill.
Theresa: Yes.
Mark: I'm going to order out for that one.
Michael DiLauro: What we did back at the labs at Consumer Reports, actually last week, we tested a bunch of grill pizza accessories.  So we made about twenty pizzas and we put a bunch of products through their paces and we're just trying to figure out which is best.
Mark: How do you … like how evenly it cooks the pizza and you use all the same dough and stuff?
Michael DiLauro: Yeah, we use the same dough.  What we do is we lined up the grills.  We got the stones really hot.  We measured the temperature of the stone before we put the pizza on.  Then we'd cook the pizzas.  We saw how long it took to get it done right, so we'd time that.  Then we would check the temperature of the stone after making pizzas successfully, to see if it lost temperature.  Then a lot of it is just eating the pizza; which one tasted the best.
Theresa: That's a hard job.
Michael DiLauro: That's a really hard job. The lab was full of people who I never saw before, just there to eat pizza, I think.
Mark: "Hey Michael, it's this one right here!"  Oh, that is funny.
Theresa: So I want to ask about, in your personal world, when you're going to go buy anything new for your house, for whatever you're doing, do you know that something's coming out soon that you think will be the best, do you wait?  Does it inform your decisions about personal buying, what you're doing at the magazine?
Michael DiLauro: I think if I make a judgment on a product, then it looks worth trying, then I'll buy it before we test it.  I also buy stuff for my house that doesn't necessarily score tops in our test.  I just did a major kitchen remodel and I went with a Wolf range, which it's not at the top of our ratings, but I went for it because I liked the way it looks.  I know that the burners are high powered, they'll cook great.  It just fit the style of my kitchen.  So I don't always have to follow what's the top rated or Best Buy from Consumer Reports.
Theresa: I bet that friends and family that come over to your house are checking out what you have because they assume that whatever you have is probably really awesome.
Mark: Well thought through.
Michael DiLauro: Well thought through.
Mark: But I like that you go with the gut instinct too, that I just like it and that makes me happy.
Michael DiLauro: Yeah, you know, I should follow our advice more often because  I've bought vacuum cleaners that weren't top rated, but they were cheap and they looked good.  I haven't been lucky with vacuums.
Mark: Vacuum cleaners are space age!
Theresa: Oh my goodness.
Mark: There's an obvious joke right here that I won't tell!  So stay tuned for the joke that I will tell –
Theresa: Okay!
Mike Holmes: – when we come back from a break.  We'll be back with more of MyFixitUpLife from Hyde tools booth at the National Hardware Show.